Overview
Carson Commerce Center offers nearly 80,000 SF of commercial real estate space. The property spans five one-and two-story buildings within tree-lined and fully landscaped grounds. This park is suitable for corporate headquarters and regional offices, as well as warehouse/distribution, light-manufacturing and research and development. For commercial office and warehouse space in a distinguished Carson location, contact our leasing team for more information and schedule a tour today!
Features
Multi-tenant commercial office and warehouse space
Suites range from 910 SF to 6,958 SF
Free on-site parking
Flexible lease terms
Location
Located across from Carson Mall
Fast access to Del Amo Boulevard and Avalon Boulevard
Near major commuting routes including the 405, 110, 710 and 91 freeways
Leasing Contacts
This park is fully leased. Please contact leasing office listed above for other availabilities.
| Availability | Unit Size | Type | Details | Preview | Compare |
| --- | --- | --- | --- | --- | --- |
| | Unit Size: 3,166 SF | Property Type: Flex Space | Links: More Details | Preview | Compare: |
| | Unit Size: 3,088 SF | Property Type: Flex Space | Links: More Details Floor Plan | Preview | Compare: |
| | Unit Size: 2,868 SF | Property Type: Office | Links: More Details | Preview | Compare: |
| | Unit Size: 2,223 SF | Property Type: Industrial | Links: More Details Floor Plan | Preview | Compare: |
| | Unit Size: 1,629 SF | Property Type: Flex Space | Links: More Details Floor Plan | Preview | Compare: |
3,166 SF Flex Space in Carson, CA
20620 S. Leapwood Ave, Suite 200K, Carson, CA
Two story industrial space, multiple offices, reception, large open area, 4 restrooms and warehouse
Date Available
Available Now
3,088 SF Flex Space in Carson, CA
20620 S. Leapwood Ave, Suite 200E, Carson, CA
Two story industrial space, 4 offices, reception, large open area, 2 restrooms and warehouse
Date Available
Available Now
2,868 SF Flex Space in Carson, CA
950 Dolven Place, Suite 100B, Carson, CA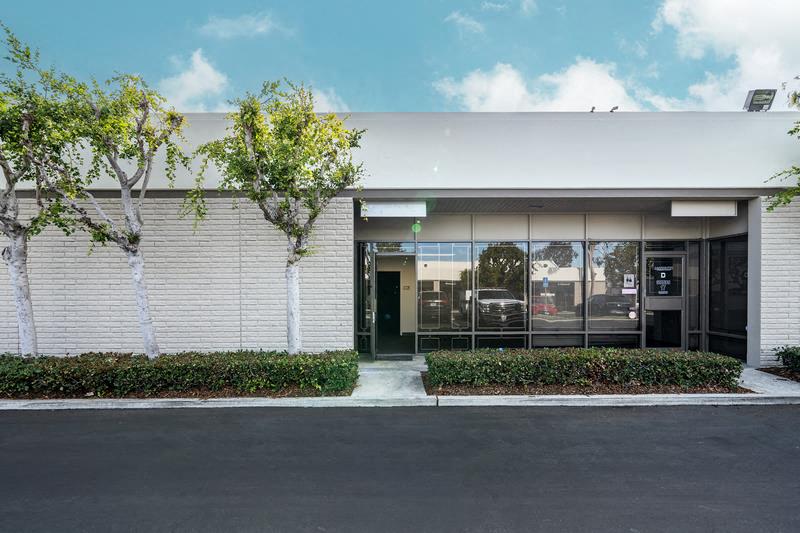 Two story industrial space, reception, multiple private offices, 2 restrooms, warehouse with roll up door
Date Available
Available Now
2,223 SF Flex Space in Carson, CA
20720 S. Leapwood Ave., Carson, CA
1 Office, reception, one restroom, large warehouse with one roll-up door
Date Available
Available Now
1,629 SF Flex Space in Carson, CA
20630 S. Leapwood Ave, Suite 300F, Carson, CA
Two private offices, open area and a warehouse
Date Available
Available Now