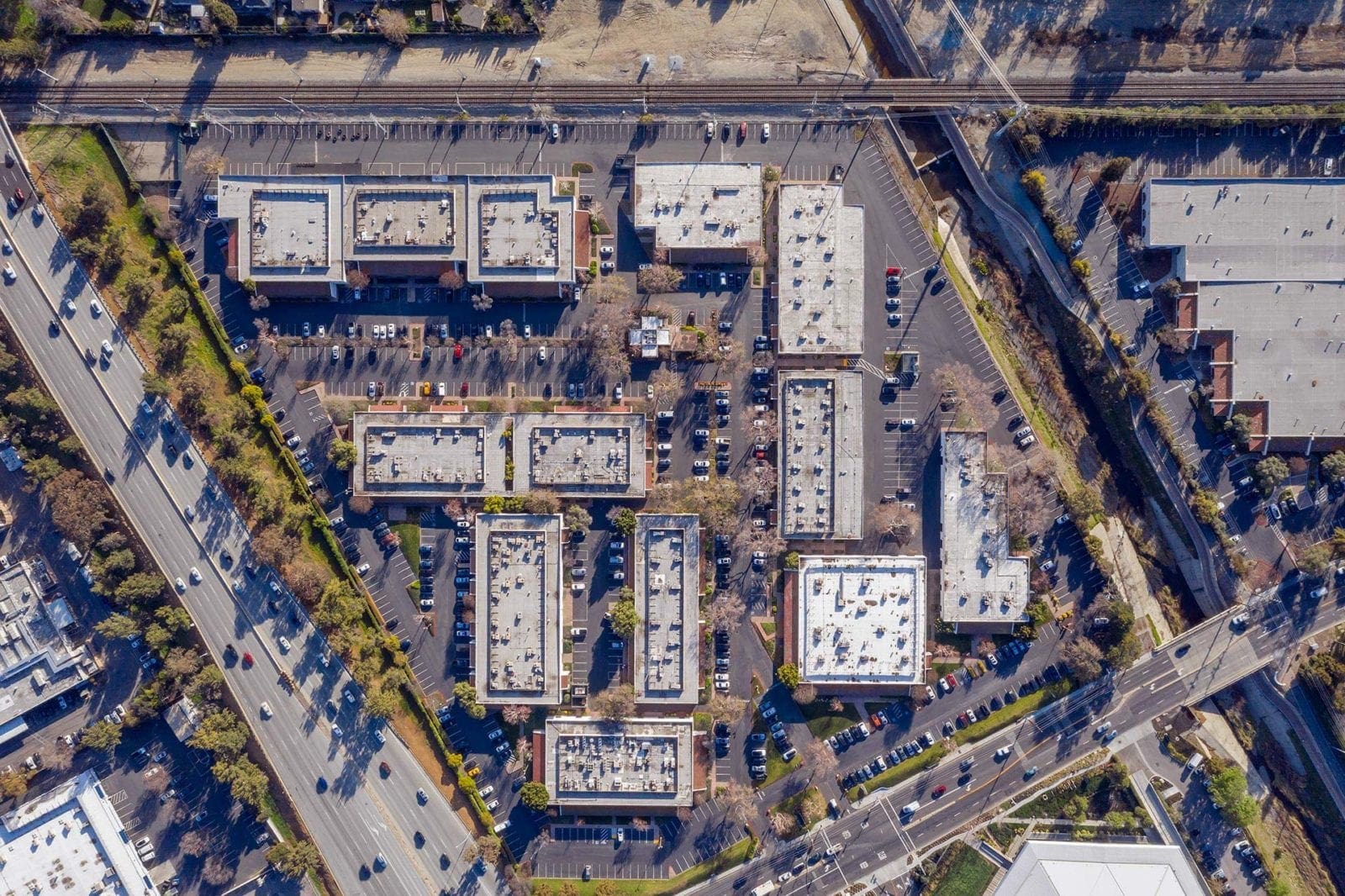 Overview
Santa Clara Commerce Park offers approximately 251,000 SF of commercial real estate space encompassing 11 buildings in the heart of Silicon Valley. For space opportunities in Santa Clara and Silicon Valley, please contact our leasing team.
Features
Portfolio of flex, warehouse, R&D and office space
Suites range from 140 SF to 14,000 SF
Parking ratio of 3.3 spaces per 1,000 SF
On-site amenities include a top-rated on-site deli and a membership-based fitness facility
Location
High identity location on the corner of San Tomas Expressway and Walsh Avenue
Easy access to major commuting routes I-880 and Highway 101 as well as San Jose International Airport
Across the street from the Nvidia worldwide headquarters campus
On-site leasing and management office
This park is fully leased. Please contact leasing office listed above for other availabilities.
| Availability | Unit Size | Type | Details | Preview | Compare |
| --- | --- | --- | --- | --- | --- |
| | Unit Size: 9,028 SF | Property Type: Flex Space | Links: More Details Floor Plan | Preview | Compare: |
| | Unit Size: 5,195 SF | Property Type: Office | Links: More Details Floor Plan | Preview | Compare: |
| | Unit Size: 5,000 SF | Property Type: Flex Space | Links: More Details Floor Plan | Preview | Compare: |
| | Unit Size: 4,896 SF | Property Type: Office | Links: More Details Floor Plan | Preview | Compare: |
| | Unit Size: 3,558 SF | Property Type: Office | Links: More Details Floor Plan | Preview | Compare: |
| | Unit Size: 2,387 SF | Property Type: Office | Links: More Details Floor Plan | Preview | Compare: |
| | Unit Size: 2,320 SF | Property Type: Office | Links: More Details Floor Plan | Preview | Compare: |
| | Unit Size: 1,480 SF | Property Type: Office | Links: More Details Floor Plan | Preview | Compare: |
| | Unit Size: 1,372 SF | Property Type: Office | Links: More Details Floor Plan | Preview | Compare: |
| | Unit Size: 1,314 SF | Property Type: Office | Links: More Details Floor Plan | Preview | Compare: |
| | Unit Size: 1,160 SF | Property Type: Office | Links: More Details Floor Plan | Preview | Compare: |
| | Unit Size: 1,032 SF | Property Type: Office | Links: More Details Floor Plan | Preview | Compare: |
| | Unit Size: 983 SF | Property Type: Office | Links: More Details Floor Plan | Preview | Compare: |
| | Unit Size: 900 SF | Property Type: Office | Links: More Details Floor Plan | Preview | Compare: |
| | Unit Size: 545 SF | Property Type: Office | Links: More Details Floor Plan | Preview | Compare: |